XSplit Configuring
XSplit Broadcaster is a live video streaming tool by SplitMediaLabs Limited. It is commonly used for live streaming from Video games and is considered to be one of the most popular programs in this field.
XSplit Characteristics:
A shareware program
Opportunity of installing plugins (both paid and the free ones)
Opportunity of streaming from several resources
Opportunity of desktop streaming
Opportunity of videogames streaming
Step 1. Setting up the encoder
To start working with the encoder, you should first download it via link and install it.
Step 2. Configuring the encoder
After the program is launched, add the resources for the stream (you may add several resources, including desktop streaming).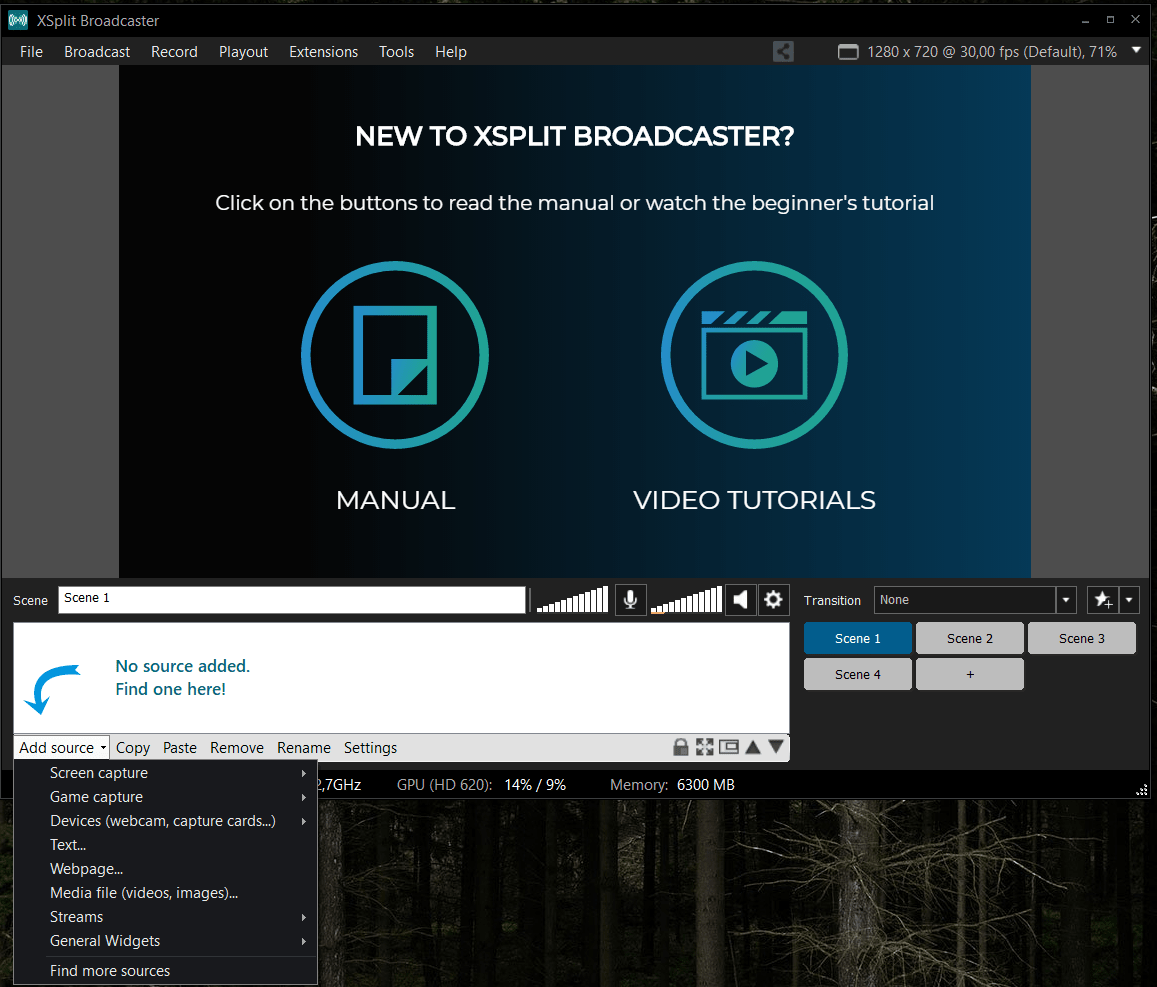 Open the "Broadcast" section and add "Custom-RTMP" channel.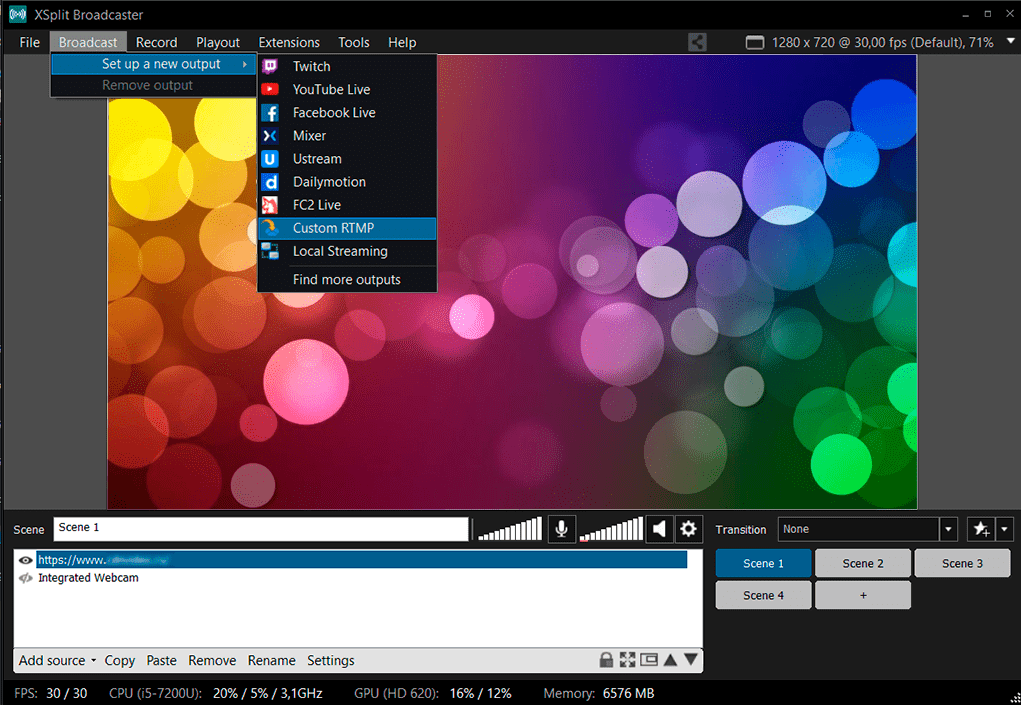 Recommended Settings
The "Channel Properties" section will open. Fill here the fields Video Encoding and Audio Encoding.
We would recommend to apply the following settings:
| Video | Audio |
| --- | --- |
| Format: H.264 | Format: AAC |
| Bit Rate: 2500–4000 Kbps | Bit Rate: 96 Kbps |
| Size: 1280 x 720 | Sample Rate: 44100 Hz |
| Frame Rate: 30.00 fps | Channels: mono |
Publication Links
Fill the "Channel" fields
You will find the data for the following fields in the "Setup Instructions" section under "Publication Links".
RTMP URL = URL primary
Stream Name = Streams
Save the settings of your profile.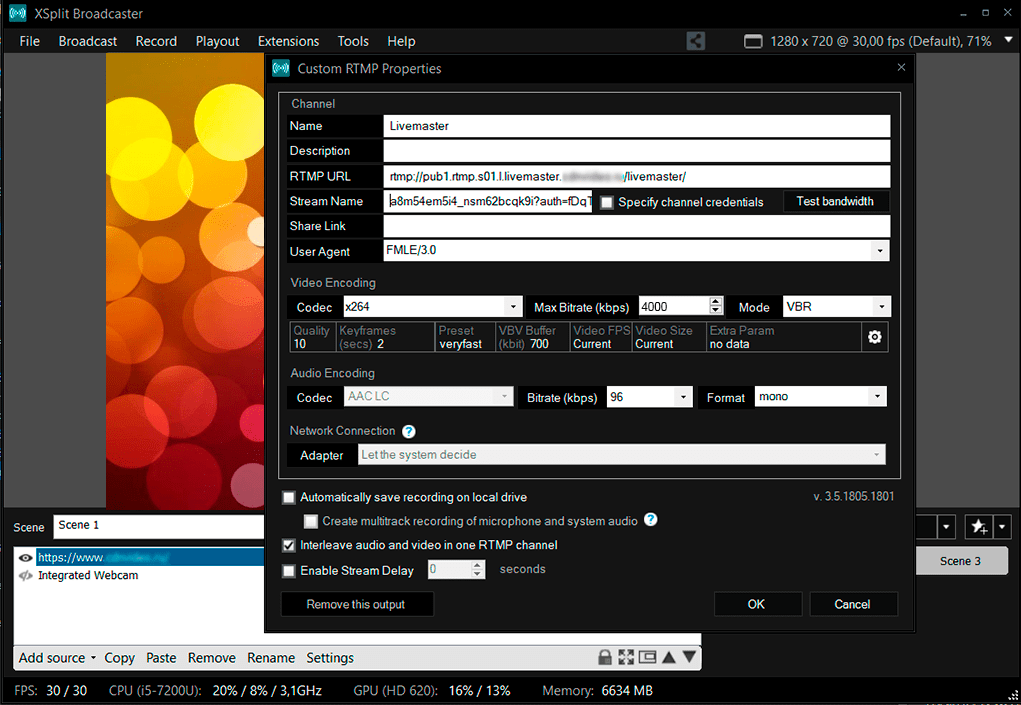 Launching
Choose the profile you created in the "Broadcast" section.
Publishing should start automatically.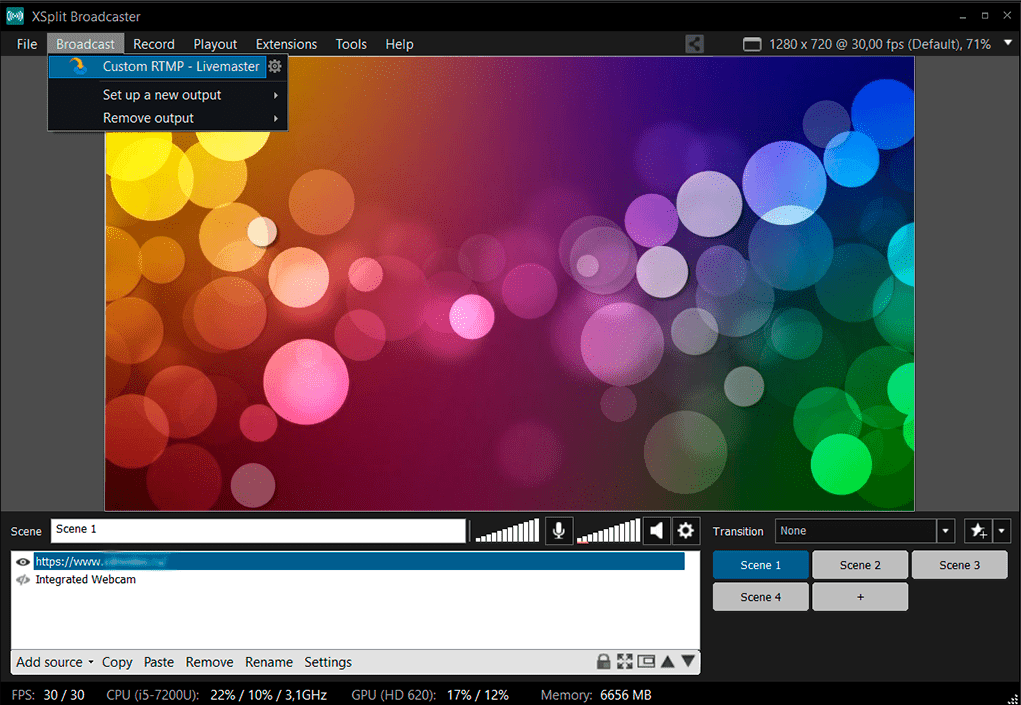 Step 3. Stream Publication
You'll see information and status of the stream on the screen.
If the previous point didn't work - please ensure that you filled all the fields correct.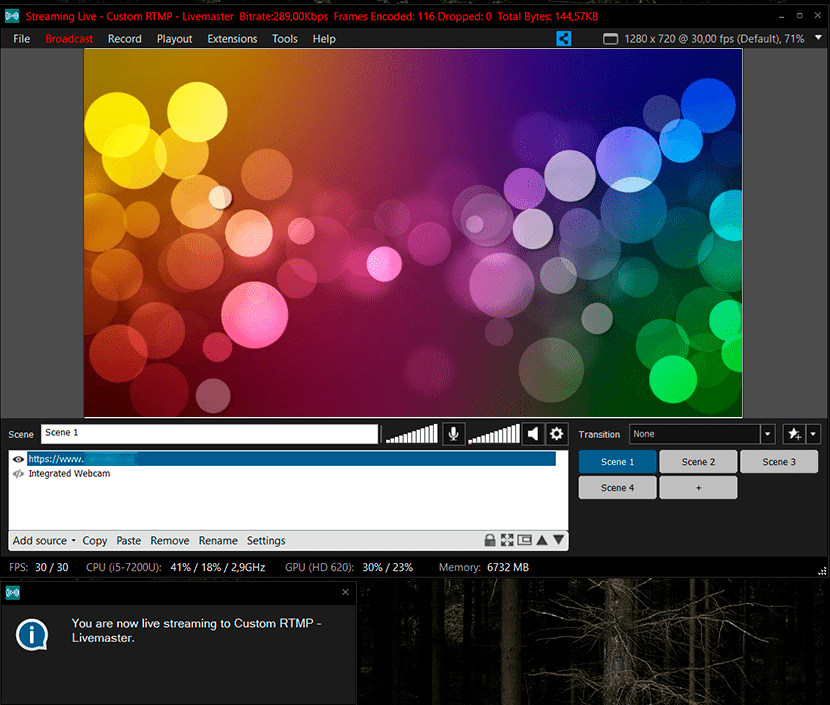 Step 4. Stream checking and embedding the player into a website.
Open the "Player" tab in your account.
Here you may watch your stream and copy the player code for embedding it into a webpage.